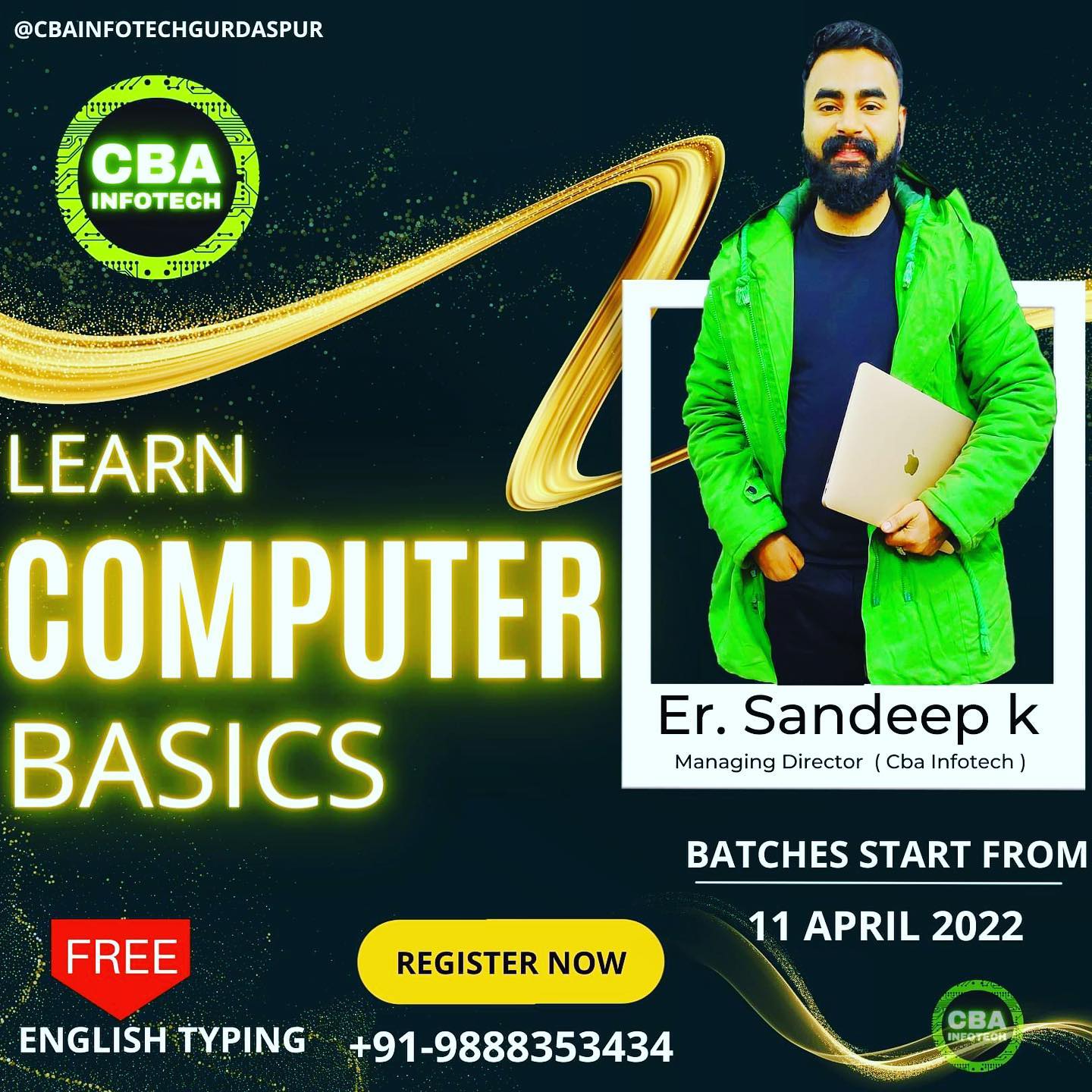 CBA InfoTech provides professional training regarding the courses of computer . It gives best basic courses in Gurdaspur that will help in enhancing your career & will make you ready for upcoming opportunities. Courses like Basics of computer, Advance basic of computer, Data entry, Tally will help you overcome many hurdles in future. In these courses , participants will learn many creative things about MS Word, MS Excel, MS PowerPoint, ledgers, vouchers along with GST. At the termination of these courses, participants will become job ready & will earn a heavy sum.
#cbainfotechgurdaspur
#cbagurdaspur
#bestcomputercourses
#bestITcompanyingurdaspur
#Basicsofcomputergurdaspur
#bestTallycoursegurdaspur
An error occurred while processing the request. Please contact the administrator of the website for further information.